CONTENTS
About Us
Management Bios
Prior Coverage
Publications
Featured On
Videos
Digital Artwork
Contact Information
ABOUT US
The Pediatric Cardiac Critical Care Consortium (PC⁴) aims to improve the quality of care to patients with critical pediatric and congenital cardiovascular disease in North America and abroad. Formed in 2009 with National Institutes of Health funding, PC⁴ is a unique collaborative of leaders in pediatric cardiac critical care, cardiac surgery, and cardiology representing a diverse group of over 60 children's hospitals across the globe caring for these vulnerable patients. The core pillars of collaborative quality improvement serve as the foundation for PC⁴. Using these pillars, we have been able to improve a variety of outcomes in these children, including the prevention of complications, such as cardiac arrest, and saving hundreds of children's lives in our member centers.
ABOUT OUR TEAM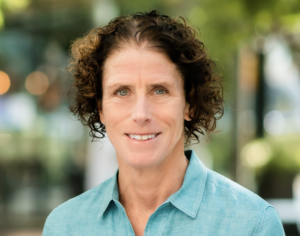 Dr. Sarah Tabbutt is the Executive Director of PC⁴. She is a Professor of Pediatrics and a pediatric cardiac intensivist at UCSF Benioff Children's Hospital. Having trained in cardiology and critical care medicine at Boston Childrens Hospital followed by 10 years at the Children's Hospital of Philadelphia with 6 as director of the cardiac intensive care unit, she has spent the last 13 years at UCSF with 6 as director of the cardiac intensive care unit. Dr. Tabbutt has a long history of academic and clinical interest in newborns with single ventricle heart disease, the most severe form of congenital heart disease. She has led multiple research trials and clinical programs devoted to improving care in this patient population and has published nearly 100 research papers about her work. Dr. Tabbutt lives in San Francisco with her husband who is also a pediatric cardiologist and her two daughters.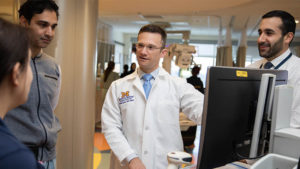 Dr. Michael Gaies is the founder of PC⁴ and was the first Executive Director of the organization from 2009 to 2019. He is an Associate Professor of Pediatrics and Communicable Diseases at the University of Michigan. He earned his medical degree and Master of Public Health from Harvard Medical School before his pediatric training at Boston Children's Hospital. He then completed his pediatric cardiology and cardiac critical care training at C.S. Mott Children's Hospital and has continued as faculty at Michigan since then. His strong research interests in defining and understanding variation in clinical outcomes and health-care resource utilization between cardiac surgery centers and identifying the cardiac intensive care structure and process variables that drive variation were the impetus for the creation of this organization. Dr. Gaies collaborates with researchers who direct regional and national quality improvement collaboratives in pediatric and congenital cardiac care and across other specialties. He also is the co-founder and co-Director of Cardiac Networks United. He lives in Ann Arbor, MI with his wife and two daughters.
PRIOR COVERAGE
Speeding Up Recovery for Children Undergoing Heart Surgery, Nov 18, 2019; Michigan Health News:
https://labblog.uofmhealth.org/rounds/speeding-up-recovery-for-children-undergoing-heart-surgery
Reducing Cardiac Arrests Among Pediatric Heart Patients, Nov 18, 2019; Michigan Health News:
https://labblog.uofmhealth.org/rounds/reducing-cardiac-arrests-among-pediatric-heart-patients
Critical Pediatric Heart Deaths Drop by 24% at Hospitals With Cardiac ICUs, Nov 25, 2019; Michigan Health News:
https://labblog.uofmhealth.org/rounds/critical-pediatric-heart-deaths-drop-by-24-at-hospitals-cardiac-icus
Breaking Down Barriers in the Fight Against Congenital Heart Disease, Sep 13, 2019;
https://labblog.uofmhealth.org/rounds/breaking-down-barriers-fight-against-congenital-heart-disease
Improving ECMO Strategies, Outcomes for Children with Critical Cardiac Disease, Mar 19, 2017;
https://labblog.uofmhealth.org/body-work/improving-ecmo-strategies-outcomes-for-children-critical-cardiac-disease
PUBLICATIONS
A handful of our most recent groundbreaking publications include:
Gaies M, Pasquali SK, Banerjee M, et al. Improvement in Pediatric Cardiac Surgical Outcomes Through Interhospital Collaboration. J Am Coll Cardiol. 2019 Dec 3;74(22):2786-2795. doi: 10.1016/j.jacc.2019.09.046. PMID: 31779793; PMCID: PMC6981276. https://pubmed.ncbi.nlm.nih.gov/31779793/
DeWitt AG, Rossano JW, Bailly, DK, et al. Predicting and Surviving Prolonged Critical Illness After Congenital Heart Surgery, Critical Care Medicine: July 2020 – Volume 48 – Issue 7 – p e557-e564 doi: 10.1097/CCM.0000000000004354. https://pubmed.ncbi.nlm.nih.gov/32574468/
Hart SA, Tanel RE, Kipps AK, et al. Intensive Care Unit and Acute Care Unit Length of Stay After Congenital Heart Surgery. Ann Thorac Surg. 2020 Oct;110(4):1396-1403. doi: 10.1016/j.athoracsur.2020.01.033. Epub 2020 Feb 28. PMID: 32114048. https://pubmed.ncbi.nlm.nih.gov/32114048/
Lasa JJ, Gaies M, Bush L, et al. Epidemiology and Outcomes of Acute Decompensated Heart Failure in Children. Circ Heart Fail. 2020 Apr;13(4):e006101. doi: 10.1161/ CIRCHEARTFAILURE.119.006101. Epub 2020 Apr 17. PMID: 32301336; PMCID: PMC7169981. https://pubmed.ncbi.nlm.nih.gov/32301336/
A full list of our publications can be found here: https://pc4quality.org/news-publications/
FEATURED ON
The PC⁴ Story – Past, Present, Future
https://podcasts.apple.com/ca/podcast/episode-18-the-pc4-story-past-present-future/id1253068670?i=1000464916718
Interhospital Collaboration Improves Congenital Heart Surgical Outcomes
https://www.stitcher.com/show/pediheartpediatric-cardiology-today/episode/pediheart-podcast-96-interhospital-collaboration-improves-congenital-heart-surgical-outcomes-65825062
Our work has also been presented at nearly every national conference related to cardiology,
cardiac surgery, and critical care medicine over the last 6 years.
VIDEOS
PC⁴: Saving Lives in Cardiac Critical Care
https://youtu.be/YEkNI4OqGfI
Congenital Heart Disease Treatment: Breaking Down Barriers to Improve Care
https://youtu.be/jkAeYACBQj0
DIGITAL ARTWORK/LOGOS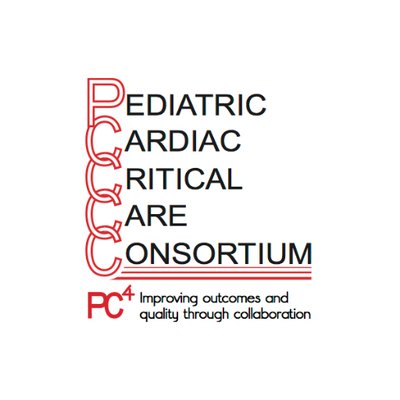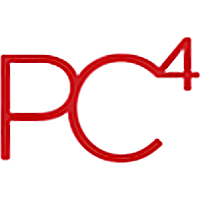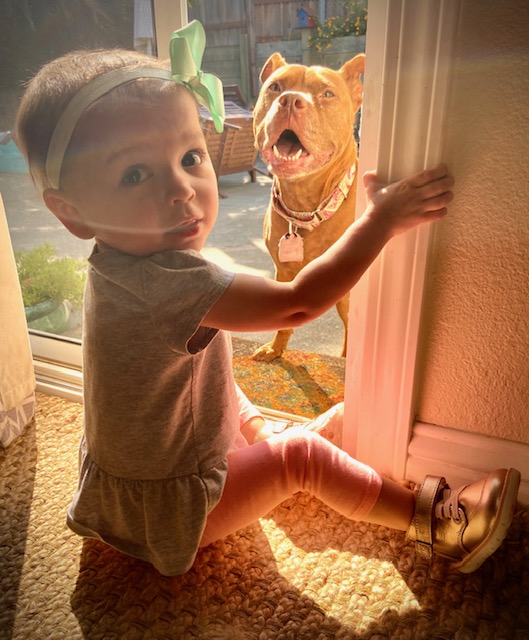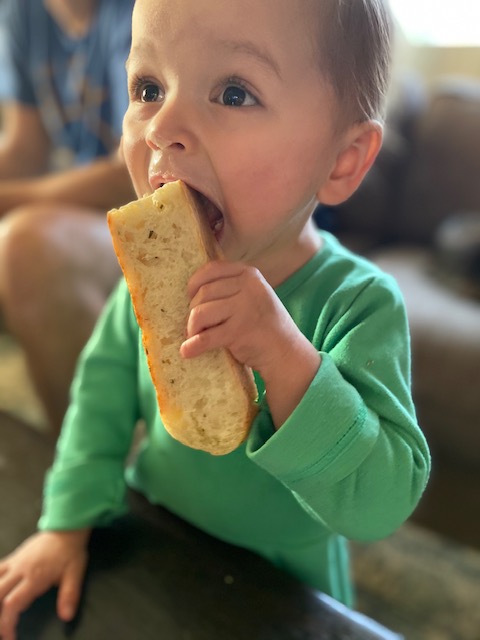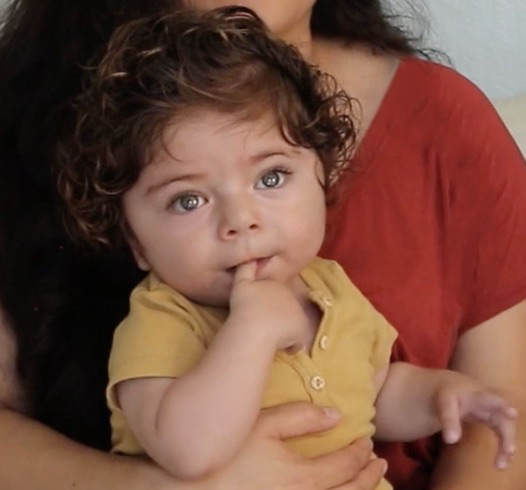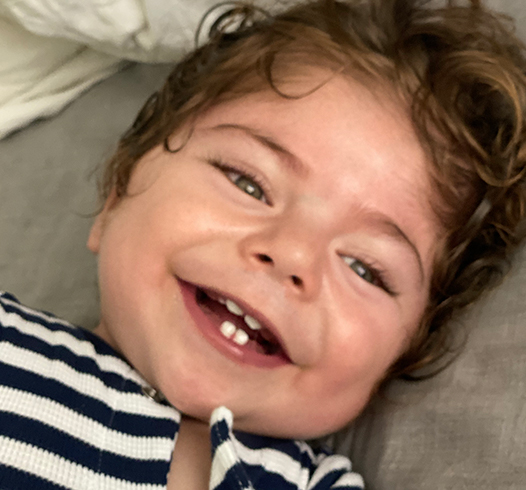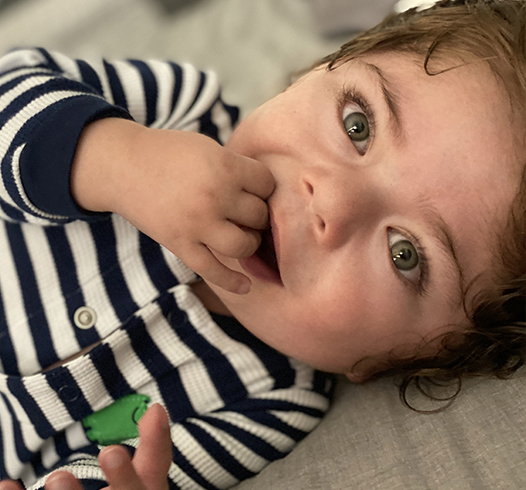 Additional Images, Videos Available on Website or By Request
CONTACT
Website: pc4quality.org
Twitter: @pc4quality Facebook: facebook.com/pc4quality
Executive Director: Dr. Sarah Tabbutt
Project Manager: Kim Gonzalez
PR/Social Media: Dr. David Werho